This month, our Tour Guide entry comes from Turan Kirac, who is a guide in Turkey on our Trekking in Turkey Tour.

He tells us a little more about his beloved country, explains its rich historic cultural, and what the average traveller can expect on their visit:
"Hi There,
I'm a tour guide in Turkey for Adventure Company and I would like to introduce our Tours, what we see, do and what you should expect from my land.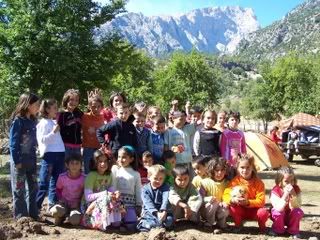 I would like to start with our traditional hospitality. In our culture, if you knock someone's door and tell that you are a guest of God, you will be welcomed in the house and will be looked after.
During our treks we will meet families, shepherds and semi-nomads, racing with each other to offer us at least a cup of Tea. During our trek we regularly stop to speak to local shepards, seen here, offering us tea. Note in the background, the only mode of transportation in the area- the donkey. They work hard, but receive fresh food and are well looked after.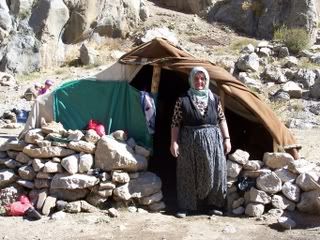 We also visit a semi-nomad camp. Very often we are invited by these families for lunch, for a cup of tea or Ayran (Yoghurt Drink). As a foreigner says; Turks change their route just to help you! We love guests.
We have fixed camps on the mountains, remaining for 4 months at least and have the best views from the ridges. Mountains of Turkey are very special because you can still see the wild life and rural culture.
It is not easy to get there, no lifts, no restaurants on the top of peaks, but pure mountains, none-touched, and not many tourists. Sometimes, you can walk for a week and not pass by another tourist group. Because of this, you can feel the wild atmosphere of nature and listen the great silence of mountains. And if you get tired, can ask for a camp taxi, and enjoy escorted horse riding.
Views of Mountains are fantastic, and afternoon naps are my favourite, especially after long hikes! If you are interested in bird watching, Aladaglar Mountain range and Cappadocia will offer you a huge variety of birds. Some of the most frequently observed species are red-backed shrike, dipper, rock nuthatch and Anatolian Nuthatch, alongside many others, including the rare Taurus Partridge..
And we may have the chance to see ibexes, wolves, rabbits, foxes, and if we are really lucky, a Lynx!
During our trips you will visit the extraordinary Cappadocia; an area in the central Anatolia, created by volcanic ash millions of years ago and erosion gave the most outstanding shapes which will be one of the highlights of your trip.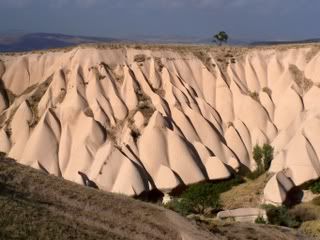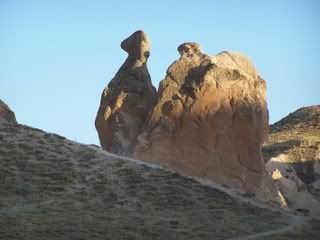 Cappadocia is the land of tales, fairy chimneys, pigeon houses, and rock cut houses everywhere, on the hills and under the ground. Shapes are so many and so different, photos really don't do them justice.
Nature is so elegant and so sophisticated; and its something you will learn in Cappadocia. Seeing natural phonoemons such as those seen in the pictures, make you hesitant to return to the real world!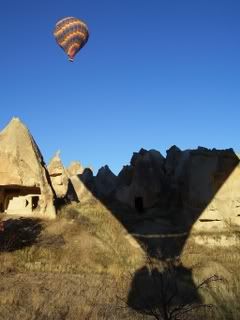 One of the best experiences you can get in Cappadocia is a Hot Air Balloon ride among the fairy chimneys and deep valleys.
This will give you a fantastic opportunity to take panoramic pictures. It takes only an hour but you'll remember forever!
Here are some more photos of what you can expect to see in Cappadocia;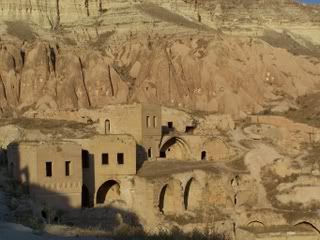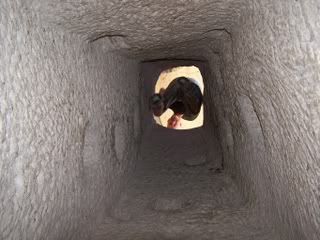 There is, of course the rich historical background of this land. Starting with earliest human (B.C. 18.000 Karain Cave) and the earliest city settlements of the world (Catalhoyuk B.C. 7.500) and one of the first ancient civilisation (Hittites B.C. 2000 – 800) remaining thousands of ancient sites from many different eras including Hitites, Ionians,Trojans, Alexander the Great, Romans and many more.
Every single step in this land we come across a new or unexcaveted ancient site, or a natural beauty.
Turkey has a lot to offer and travelling Turkey once means many more trips to Turkey in the future as you'll be amazed with the diverse of nature, culture and history.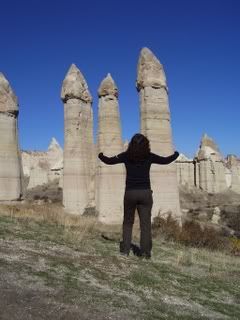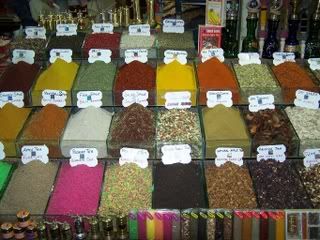 I hope you enjoy your trips all over the World and in my country. I hope to see you sometime in this mighty land.
Turan KIRAC
Professional Guide
Turkey"
Turan is our guide for the Trekking in Turkey Tour. The Adventure Company offer 5 tours to Turkey . Find out more on our Adventure Company Website.
Thanks for reading,
The Adventure Company