If like most Britons you're taking just one family holiday this year, the pressure's on to make it a good one.

It's hardly surprising in these cash-strapped times that growing numbers of families are opting for an adventure-based holiday to get the most thrills out of their single trip away. Whilst the benefits of an adventure tour are endless, the amount of planning and organising can be daunting for first-timers.
Follow our Top Ten Tips for Family Adventure Travel to make your time away sail smoothly.
1.Book Online
When you have limited time to research your dream trip, surfing the net will save you money as well as the drag of going to travel agents with the kids in tow on a busy Saturday.
Travel companies are targeting busy mums and dads and posting their latest and best deals online first. Since brochures have been printed, pricing may have changed and this could benefit you. An example of this is our
Tiger Trails and Taj Mahal
trip. Since the brochure was printed, it's dropped by up to £300 per person. For a family of four to go, the customer would save up to £1,060 at the moment, so get online!
2.Book flights separately
Yes, this can be a hassle but it's well worth it as you'll usually get a far better deal and keep the overall cost of the holiday down.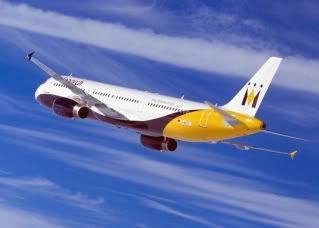 The Adventure Company's trips are available on a flight inclusive or land-only basis. If you are flying as a family, its normally cheaper to book land-only and fly with budget airlines, which is why we've introduced the "Find and Book" system to help you. Our reservations team will advise you of the cheapest flights on offer to get you to your chosen tour destination and make the booking for you. This is particularly useful if you're flying out of regional airports.
3.Involve the kids in planning
Get the kids excited about the destination before they go! On average, people like to buy three guidebooks if visiting a new destination.
If you have young children, pick one with plenty of pictures, and encourage older children to hit the net and read up on the country by visiting Wikitravel.org. Set a challenge amongst older kids and teens as to who can find the best facts about where you are heading to.
4.Packing wise
Every parent will fret about packing days in advance, and we're sure you won't forget the vital items your brood will need. However, our top three, pop-in-your-rucksack-just-in-case items are:
Baby Wipes
: No matter how old your kids are, you will need these, especially on an adventure holiday where you are likely to be hot, sticky and sometimes in the middle of nowhere with no amenities.
Small Bottle of Detergent:
If a whole family are going away together, you've probably insisted everyone packs lightly. They may well have, but it doesn't stop them or you getting dirty. Small packets of detergent, which can be used in hotel or bathroom sinks, will mean you can keep clothes fresh.
First Aid Kit:
Obviously, your guide will be trained and adequately equipped, but making sure you have your own supplies as back up is vital. Alongside this, it's worth packing any medicines the kids may occasionally have back home such as Piritin and Bendryl.
5.Make the most of the flight
Time spent on the plane can be the most challenging part of your adventure trip! Again, planning in advance is vital. Some airlines have seat plans available on site, as do sites like seatguru.com.
Find out meals in advance too, and if you think the in-flight entertainment won't be good enough, bring your own.
6.Toys
Choose the toys you plan to bring carefully. Teenagers will probably insist on their ipod, PS3, and mobiles- but only let them bring one gadget – you don't want them to miss out on key experiences whilst away. For younger kids, forget toys with small parts, as these will get lost. Never forget the favourite teddy.
Also bring a small selection of art supplies – they are going to be seeing some amazing sights and drawings or diaries are a really creative way of documenting their experience. For very young children, buy one or two new toys and give it to them as a treat on the flight – maybe then you'll get to enjoy some of the on-flight film!
7.Culture Shock
Prepare yourself and the kids for a shock if you are travelling to an unfamiliar place. In poorer destinations, or those which are really "off the beaten track", the locals may find the kids in your group of amusing interest. Their friendliness, if you're used to the civil politeness of villages, or downright rudeness of London, could be unsettling.
Find out about the local customs before you go, and explain these to the kids so they understand how to behave.
8. Make yourself at home!
If you've decided on an adventure holiday, you probably shouldn't expect five-star accommodation. But you can expect rooms or tents to be clean, spacious and most importantly, safe. To make putting the kids down at night go a little smoother, make sure you pack favourite blankets or pyjamas.
Turn a foreign room into a fun den, by bringing a favourite book, a wind-up torch, and pack a cheap battery operated nightlight.
9. Stamina
Whilst you shouldn't expect to be tested to your limit on your trip, families should be healthy enough to complete their holiday without much struggle. If you are concerned about the kids' level of fitness, we'd recommend taking them on a morning's walk once every weekend before you go. Buy their backpacks early so they get used to wearing them when completing activities. Then, gradually fill it with things they may need: a change of clothes, a bottle of water, snacks, sunglasses, hat etc so they can get used to the weight.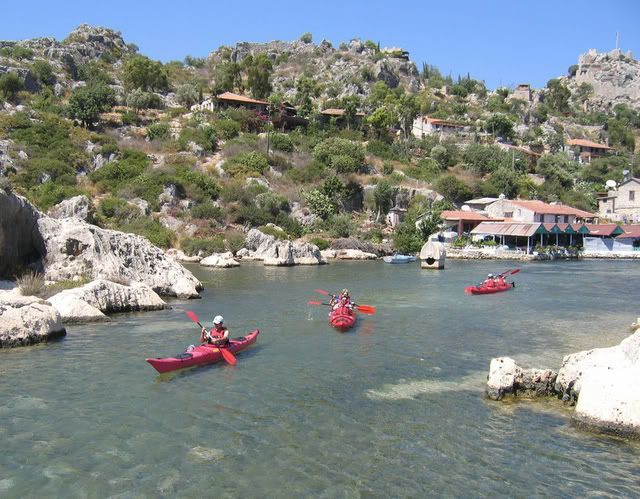 Alongside this, if you are planning on doing any watersports or rowing whilst away, take a family trip to the nearest lake and rent a boat so smaller kids can get used to being on the water. Another bonus of these tasks is that the family will establish ways of working together and being in the same situations for long periods of time.
10. Set your mind at ease
Most importantly, you want to enjoy this trip too. Take some time out to relax and run through your to-do list before you leave. Make a visit to the doctor and check there are no jabs required and all the kids' vaccinations are up to date – you don't want any niggling worries to ruin your trip!
If you are looking for a
family adventure holiday
, The Adventure Company has plenty of suitable trips available – plus some
bargain deals
! Choose from fun-packed itineraries in destinations including Thailand, Egypt, Sri Lanka, Tanzania and India. You can find the full list
here
Thanks for reading,
The Adventure Company