Ever wished you could wake up on a beautiful desert island, and not have to worry about work and doing the school run? Yep, us too!
We all know of one fictional family who actually did it: The Swiss Family Robinson.
So, when we heard about the new series on BBC featuring English families who are actually living on an island paradise to escape the pressures of the Noughties, we were intrigued.
The classic adventure story
To refresh your memory, The Swiss Family Robinson was a novel written in 1812 by a pastor named Johann David Wyss. His intention was to teach his sons the values of family, hard-work and self-reliance.
To do this, he created the story of a family who become shipwrecked in the East Indies as they make their way to Australia.
This enduringly popular children's book classic has been adapted for the small and silver screen many times.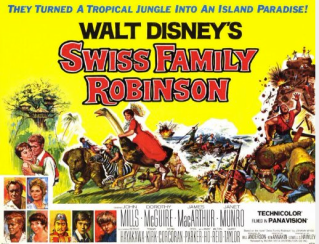 In 1960, Disney brought the adventure to screen, and followed the family as pirates force their boat into the path of a storm, find their island and begin to build their home. The family consist of Father, Mother, Fritz, Ernst and Francis.
Throughout the film, the elder boys help to construct the home, and the younger becoming the island's David Attenborough as he tries to identify as many animals as possible. After helping to rescue a damsel in distress, fighting pirates with coconuts, and having races on animals, at the end of the film most of the family choose to stay on the island and live their lives in paradise.
Fast forward to 2009, where the words "recession" and "credit crunch" are constantly muttered, it is no surprise four families have turned to the famous tale and used it as a guide to swapping their humdrum lives in Blighty for an island adventure.
Watch the show
The new BBC series, The Real Swiss Family Robinson, which starts this Friday 26th March, follows four families who, after a tough year during which they have lost their businesses and struggled on tight budgets, have finally decided to jack it all in and to break away in order to rediscover what's important in life.
Sounds ideal? Well, it's not easy. The four families are transported for three weeks to far-flung destinations and instructed to fend for themselves. Destinations include Kirbati, Panama, Tanzania and The Cook Islands.
This week's family, The Dyes are an Essex clan who have recently lost a business which put an end to their luxurious lifestyles. Dad Andy wants to get his family out of the smoke, and into more simple surroundings so they can re-evaluate what's important in life. His daughters who are used to the best of creature comforts, don't always agree with his decision...
Each week, the series follows a different family as they arrive in deserted paradise and try to make homes, find food and mingle with locals. Watch the families as they struggle to adapt to simple life in gorgeous surroundings.
Each family also gets their own "Man Friday" in their first week who dishes out a few essential tips and tricks. The second week leaves them totally isolated as they attempt to survive in the wild, and by the third week they have to touch base with locals and cook a big thank-you feast in their newly constructed homes. The programme also follows up with the families back home, to see how they've readjusted within society.
Book your own Swiss Family Robinson adventure!
If you and your family are feeling the pinch but need an adventurous break, or a gorgeous castaway destination to explore together, look no further!
Following the series, The Adventure Company's
Turtles, Islands & Mountains Family Holiday
visits both Panama and Costa Rica where the kids can snorkel, save turtles, explore National Parks and walk amongst the leafy hills of the Highlands of Boquete.
Combine the Swiss Family adventures with The Jungle Book and visit Tanzania on the
Safari & Spice family holiday
. On this fabulous 10-day trip, you can scramble over the Uluguru Mountains, set up camp on a beach in a game reserve, and truly experience happy solitude.
Take part in a walking safari from here to see zebras, giraffes and elephants, and the kids also have the chance to visit a local school to meet other kids their own age. Your little adventurers will also get their own Man Friday who will take them on a "Safari Guide Course" and teach them some amazing skills.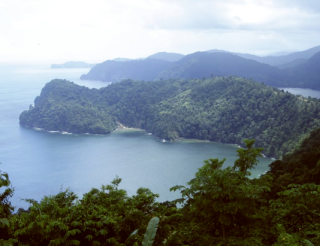 If the kids (and you!) are fans of the book, then the best place for your brood is Trinidad, where the story was filmed in the 60's. The
Viva Cuba Family Holiday
visits Colonial Trinidad where you can snorkel and explore unspoiled Caribbean beaches, and hike in the mountains where you spend a few days exploring the lush forests.
Find more
family adventure holidays
on the
website
.
Thanks for reading,
The Adventure Company