If like us, you love the classic film Born Free, and can remember that tear-jerking moment when the lioness Elsa recognises her former owners, you'll be pleased to know that it's precisely 43 years since its original release.

And more importantly, it's 25 years since Virginia McKenna and her husband Bill Travers started the Born Free Foundation.
So, in order to celebrate this fantastic milestone, we think it's only right to pick out some of the key highlights of the foundation's legacy.
The Film:
Actors Bill Travers and Virginia McKenna travelled to Kenya to star in "Born Free", which followed the real life story of George and Joy Adamson and their fight to return Elsa, a lioness back into the wild.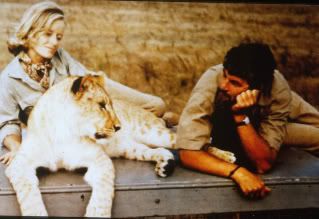 Released in 1966, this seemingly innocent film changed Bill and Virginia's lives forever. Their close contact with the primates on location made them realise that wild animals belong in the wild, and have the right to be protected.
Watch the original film trailer:
Pole Pole
Soon after the release of the film, which critics raved about and audiences loved, Bill set to work on producing a stack of influential wildlife documentaries and films. One of these called "An Elephant called Slowly" was set in Kenya, and starred the couple. It also featured Pole, a little elephant calf.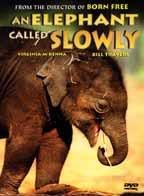 Originally, Pole was a gift from the Kenyan government to London Zoo, however Pole was taken from her family in the wild, aged two. After completing the film, Bill and Virginia tried, and failed to stop Pole being returned to captivity. Over 14 years later, in 1982, the couple went to visit her at the zoo, and were extremely upset to find that the elephant seemed depressed, and had no companions as she plodded around her cage.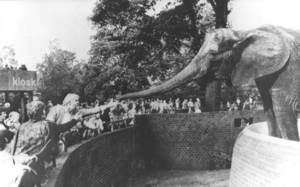 In a moment of desperation, they called out her original name, and Pole, turned in recognition at the couple, and began bounding over to them to touch their hands. After this, the couple tried to renew the campaign, but tragically Pole died just a year later. Considering elephants can live to at least 60, the couple became convinced that her life was made shorter due to her captivity.
Zoo Check

Determined that Pole would not have died in vain, Bill and Virginia, along with their son, Will Travers, set up Zoo Check in 1984. This charity independently monitored and rallied for the release of animals in captivity.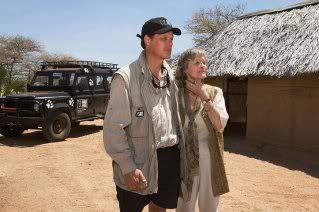 Zoo Check evolved into the Born Free Foundation, and it is because of Zoo Check there are now no more elephants at London Zoo.
Born Free Foundation
First launched in 1984 (hence the anniversary) and fully recognised in its own right in 1991, the Born Free Foundation undertakes animal welfare, conservation and public awareness campaigns to prevent animal abuse, and to ultimately keep wild animals in their natural habitats.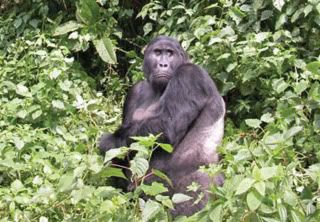 Over the years, the foundation has launched many influential campaigns and have also fought against ivory trade, "sport" hunting, killing animals for bushmeat and challenging the exploitation and living conditions of animals in zoos and circuses.
Now 25 years on, the Born Free Foundation still cares about saving individual animals, and firmly believes every animal counts. They are now have emergency teams on-hand at all times, which have rescued animals from small cages, and re-housed them in vast sanctuaries all over the world. Whilst there, Born Free also provides these animals with food and care.
GMTV
GMTV has been working with Born Free since 1995 on several of its missions. From saving lion cubs Anthea and Rafi who were once imprisoned on the roof of a bar in Tenerife to rescuing lions in captivity in Bucharest, the programme has continued to give its support.
See these videos for various reports from over the years (tip: you may need a tissue!)
Big Cat Sanctuaries
The Foundation now also has two big cat sanctuaries in South Africa at the Shamwari Game reserve.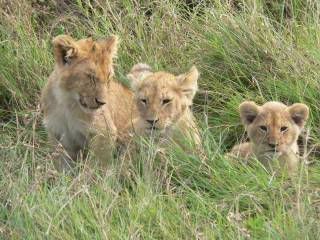 Lions and leopards from all over the world have been rescued and placed here. The sanctuaries are also open to the public as education centres for school children, receiving at least 500 visitors per month.
The Adventure Company and Born Free
One of the Born Free Foundation's most important current causes is sustaining responsible tourism. Therefore, Born Free and The Adventure Company
work together
to positively influence aspects of travel that may affect local animals and villagers.
The Adventure Company currently donates $5 for every customer who books a trip to Uganda. This money supports the
Ngamba Island Chimpanzee project
, and Born Free's Great Apes Survival project.
By including the projects in many of our
Ugandan itineraries
, they support local tourism, and encourage travellers to help and understand the importance of saving gorillas, chimpanzees and orang-utans worldwide.
They also support
Born Free Travellers' Animal Alert
, which encourages holidaymakers to report any signs of animals suffering when they are abroad.
The Adventure Company offers several safari, treks and trails in
Uganda
, and in many other places throughout
East and South Africa
. Find out more on the
Adventure Company website
.