Happy New Year! Here at The Adventure Company we wish you fabulous new experiences and travel adventures in 2009.

Tis the season to start afresh and set out your good intentions for the year ahead. Naturally, our interest lies with travel, so the following resolutions might be a little biased…but you have to admit, they're much more exciting and fulfilling than "learning a new hobby" or "losing half your body weight". Here are a few of our ideas:
1.Make firm travel plans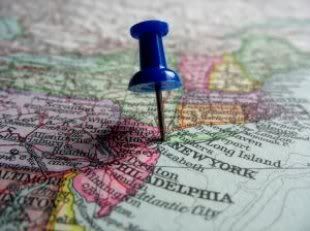 Use the New Year to set some plans into motion, and don't stop until they are at least partially in place- do not add to your list of pipe dreams this year! Whether that means buying a short break in the holiday sales, or picking a country that takes your fancy and investigating further, narrow down and pinpoint exactly what it is you want to do.
2.Buy a travel or guide book
January sales in both shops and on websites mean you can get some pretty up-to-date guide books for half the price. Reading about an area grows confidence, and keeping an eye out for your favourite destinations in the press, on websites or blogs also gives you something to look forward to. Buy three titles that you are interested in and keep them by your bed. Perfect for browsing during quiet evenings in to keep your mind focussed on the big dreams, rather than on the day-to-day stresses of everyday life.
3.Public transport
Do you have a vague idea of where you want to go already, but still aren't sure as to whether you will go? Instead of feeling guilty that you haven't booked your summer plans yet, find out about the public transport available in the area you are interested in. Do they have a greyhound service? Any unusual forms of transport? Cool train lines? Once that is done, plan the best routes, the cheapest fares, and whether you can book anything online. It's mostly just browsing, but is actually quite pro-active, and gives you an integral understanding of a place you may visit in the future.
4.Youth hostels
Planning on trekking it with The Adventure Company this year? Worried you won't be able to handle it? Our tours don't make you feel like you are "roughing" it, but its good to feel confident before you leave. If you are a novice traveller, why not grab a mate and stay in a youth hostel in our fair isle one weekend? You'll learn what it is like to stay in more of a "community". You will be able to pick up tips from other travellers, too!
5. Decide to volunteer
Do something different and worthwhile this year. Since the UK is one of the most overworked countries in the EU, not everyone has free time to devote to a good cause. The Adventure Company has come up with a winning solution for those who do want to do volunteer work but can't take long periods off work! Check out our new
Hands On Adventure holidays
, which incorporate volunteer work within two-week tours. This means you can still get a fabulous trip away, but devote a small part of your holiday (usually 3-4 days) to helping a good cause, whether that be helping the local environment, or spending the day at a school or orphanage.
6. Invest in one great piece of travel gear
Resolve to find one great piece to add to your suitcase for all future travels. This won't be the year to splurge on unnecessary items, but check out the sales for bargain-priced goodies such as a super-cool and long-lasting travel bag, sleeping bag, day pack or a useful gadget. Perhaps this could be the year to perfect the art of packing lightly too?!
7.Keep a journal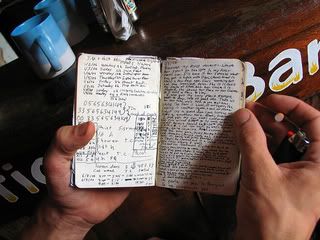 Let this be the year you actually succeed in this! If you think jotting down your thoughts from everyday life isn't entertaining enough- why not focus on one aspect of your life, in this case-travel. Jot down each new travel dream or a destination that interests you. If you have planned your holiday already, make sure you take it with you and try to log the highlights every other evening. Writing about mundane things when you are away is actually more entertaining than you think. For example, if you went to Egypt and had some home made food- when reading back you will always remember what the meal tasted like, the smells, the people around you, the person who cooked it, and the setting in which you ate it. If leaving to travel extensively, invest in a cheap booklight, allowing you to quietly note down things in hostel beds or on low-lit trains. Then, once you return, submit your favourite entries to this blog - we always love new entries!
8. Become a solo-traveller.
Solo travelling is one of the more indulgent activities for single people- you can do exactly what you want, so treat yourself! Forget any notion of stigma and join other fun-loving people just like you on an action-packed adventure. And solo travelling isn't just for singletons. Many couples who don't share the same interests take separate trips and holidays, and our solo adventures are a great way of meeting like-minded people. Take the plunge and do it!The Adventure Company provides many solo travellers with safe, fun trips away - click
here
to find out more.
9.Be a traveller, not a tourist.
This is probably the simplest resolution on our list, but it's also the most exciting. Look closely at countries you pass through, don't listen to your ipod and get distracted - look around you! Chat with local people, get off the beaten track, have a drink in a bar where you are the only Westerner. Buy local produce, don't visit the chain supermarkets, and take time out to learn about a lesser-known culture.
10. Go green
Be conscious of how and where you travel. Work out your carbon footprint this year, recycle more, sponsor a good cause, and if that all sounds too much, follow our basic tips on how to be a green traveller.
Do something amazing this year – set off on a truly great adventure!
Visit our
website
for more information, or find out more about our latest availability
here
.
Thanks for reading!
The Adventure Company
"Adventure is our middle name"