If you still are unsure as to where your next adventure should take place, make a detour to The Times' Destination show early next month in search of inspiration.
Destinations: The Holiday & Travel show 2009, takes place in two central venues across the country. The first is in London's Earls Court from 5th-8th February 2009, and the second is at Birmingham NEC's from 27th February- 1st March 2009.
Visitors can expect lots of entertainment whilst they are there, and a wealth of exciting information to discover.
The Adventure Company and hundreds of other independent travel companies will be exhibiting, and letting customers in on their latest offers, deals, tours, and ideas.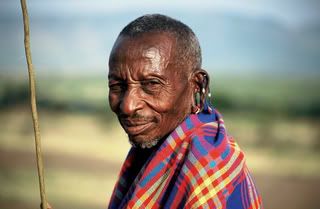 Key attractions of the show include:
The Late Night Festival of Travel: 

One crazy night of global entertainment, longer time to browse the stands and exclusive special offers

Meet the Expert Theatre: 

Charlie Boornam, Kate Humble and Simon Calder are just three of the interesting faces who will be making an appearance. With subjects covering travel writing, photography, solo travel and environmental issues, it is worth a visit.

World Entertainment Stage:

Some of the worlds leading dance troupes will be dropping by to shake their tail-feathers and hopefully teach you a few steps in the process.

Destinations Sensations:

A fab interactive area packed with food and drink tastings, alongside other cultural activities.
Still unsure? The Adventure Company love their fans, and to celebrate we are giving away tickets. Grab yourself a pair by visiting 
here
Please do drop by and see us if you can, it would be lovely to meet some of you! You can find us at:
Stand 47, in the Responsible Travel Area, opposite the Concept Bar and World Music Stage.
Find out more about the show on their
website
Let us know how it went if you do go along, by leaving a comment or sending us an email.
Hope to see you there!