Our next blog entry comes from Kelly Geoghegan who has recently returned from a trip in Sri Lanka, this February. She took part in our Sri Lankan Discovery Tour

She tells what it is they should expect from the island:
"Sri Lanka more then exceeded my expectations in every way.  There were so many memorable moments everyday. The friendliness of the locals and the beauty of the places combine to make this a wonderful holiday destination.
Dolphin watching, elephant safari and climbing Adams peak in time for sunrise were definite obvious highlights. However there was something new to see, to learn and to experience everyday, a fantastic itinerary.
Having travelled extensively in Asia I would rate Sri Lanka as the safest and easiest SE Asian country to travel in. I see the current political situation as certainly no reason not to travel. Because of this, the island is certainly suffering from a lack of tourists, most places we went were quiet, and this is the high season. 
But, everyone seems genuinely pleased to see you there. You will come away with a lasting impression of the friendliness of the Sri Lankan people. 
As it is to be expected, accommodation standard does vary from excellent 5* resort to basic resthouses, but these are the best available in some of the areas you will visit. 
My best tip would be to
always
eat local food, it's amazing and the western dishes offered are often disappointing.
We used local guides often, for nature walks, village tours and other excursions.  We ate in local villagers houses sometimes and tried to shop in local stores.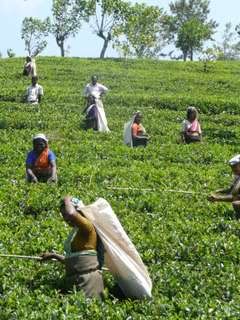 We travelled in our own private bus, which whilst not being the most environmentally friendly option, was the only way to follow our itinerary. Travelling this way also does get you 'off the beaten track", and this after all, is why we were there! We wanted to see the heart of Sri Lanka, not the outskirts.
Our guide, Ruwan, made every effort to ensure we got the most out of our holiday, stopping whenever he saw extra things we might want to witness.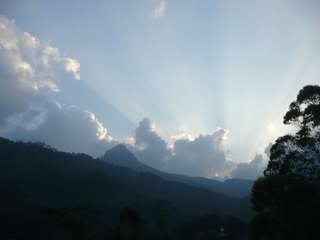 Especially memorable was a lady at the side of the road who showed us 101 things to do with a coconut! His love for his country was obvious in everything that he did and his local knowledge and explanations made every situation come alive.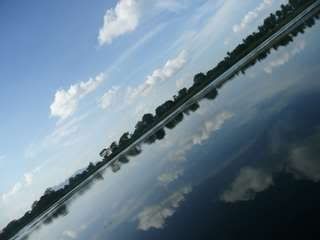 In all honesty, I thought my holiday was fantastic. The people, the places and the experiences made this one of the most memorable holidays I have had. The excellent guide, Ruwan, and my fellow travellers helped to make every experience fun.
I think we got a reputation for laughing too much wherever we went!  I wouldn't hesitate to recommend Sri Lanka to anybody.  It really is an amazing country and this trip allows you to experience all aspects of the island, its people, its culture and its beauty."
Kelly went on our
Sri Lankan Discovery Tour
but The Adventure Company also offer 6 tours to the island of
Sri Lanka
find out more on the
Adventure Company Website
Have you been to Sri Lanka? We'd love to hear from you too! Get in touch by leaving a comment or using the contact details at the side of the page.
Thanks for reading,
The Adventure Company