This months Staff Profile comes from Rebecca Pride, who is Direct Marketing Executive here at The Adventure Company. She tells us about her travels, her favourite places, her best tips and other fab experiences:
"I joined The Adventure Company at the beginning of last year and have just come back from my first trip, a brilliant week of winter activities in Slovakia.

I didn't take the usual break before or after university to go travelling so have tried to squeeze it in during my own holidays. To date my most exciting adventure has been visiting my brother when he lived in Japan, a fascinating country that keeps you on your toes!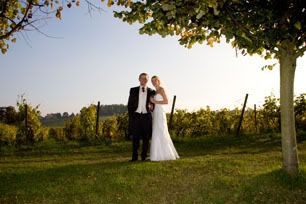 Last year was a pretty big year for me as I got married, and my poor work colleagues can vouch for the fact that it kind of took over 2008! I'm looking forward to a much calmer 2009, although we're in the middle of renovating our house, so not much chance of that!"
What do you love most about your job?
I'm passionate about understanding our customers and then using this knowledge to communicate with them. Every day is different and a challenge. I'm learning something new each day and constantly inspired by the amazing countries we visit.
What is your most memorable travel experience?
When visiting my brother in Japan we were lucky enough to be invited to a family party by one of his Japanese colleagues. It was a party to celebrate the arrival of the fireflies and we marked the occasion with a feast of local delicacies and a traditional tea ceremony.
What is the funniest thing that has ever happened on a trip?
On our Slovakia trip we spent the whole week in fits of laughter whether it was from learning to ski, rolling in the snow at the thermal pools, or teaching the local folk band some English songs on New Years Eve.

The funniest moments had to be one of the members of the group being presented with a whole pork knee after misunderstanding the menu, and cross-country skiing, which involved endless comedy falls as we struggled to figure out how to stop!
Where have you been?
Japan, America, Dubai, Tunisia, Turkey, France, Spain, Germany, Greece, Slovakia and France.
Where are you going next?
We had quite an extravagant holiday year in 2008 with our honeymoon and our winter trip to Slovakia so this year is going to be a bit more low key and we're planning a driving trip around France.
Best travel tip:
Try learning a bit of the language before you go so you can practise your skills when you're away.
What inspires you to travel?
The endless opportunities to try something new. From new activities like rafting or snowshoeing, new foods like raw koi karp or stag goulash, visiting new places and meeting new people.
Would you like to tell us some of your travel tips or experiences? Drop by our
Facebook page
and speak with our other fans there, if you'd like to submit a blog- we'd love to hear from you too!
Make your next trip something to brag about, find out where to go on
The Adventure Company Website