In 2009, The Adventure Company and fans of Charles Darwin will have a double-celebration on their hands. Not only will 12th February be the 200th anniversary of Darwin's birth, but 24th November will also be the 150th anniversary since the publication of his influential work the "Origin of Species".
To commemorate Darwin's life, fans across the globe will be taking part in
Darwin Day
on February 12th, the day of his birth.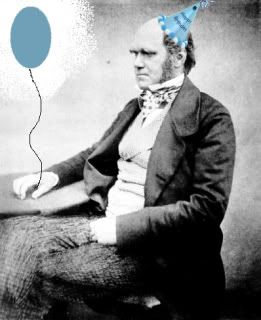 With this in mind, we think it's an ideal time to share some information about the life of this important figure, how his ideas have shaped the way we see the world, and how his own travels can still inspire Adventurers today.
Biography
Born in Shrewsbury, England on February 12th 1809, Charles Robert Darwin was the fifth child of Robert Waring Darwin and Susannah Wedgewood. When he was eight, his mother died and after this was largely raised by his elder sister, Caroline.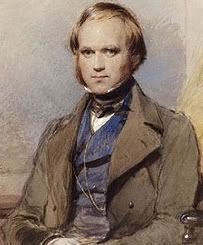 Both his father and his grandfather were physicians. In his youth, Darwin attended both Edinburgh University and Christ's College in Cambridge where he studied natural sciences, biology, zoology and geology. He outshone the other students so much, his botany professor made sure he had a place on the H.M.S Beagle soon after graduation.
This wasn't just a farewell present from his favourite teacher, it was a prestigious place to serve as a Naturalist on a five-year British surveying expedition which would take him all around the world. However, his newly trained status meant Darwin was not the captain's first choice.
The Galapagos Islands
Whilst away on his travels, Darwin spent nearly two months in South America. Originally a stop off point to collect tortoise meat for their lengthy voyage, it proved to be one of the most important stops on his journey.
He had many successful findings on the Galapagos Islands; after noticing the wealth of unique plants and animals found there, he also noted that between islands many different breeds of the same animal had similar features. They had seemingly adapted to each of their environments.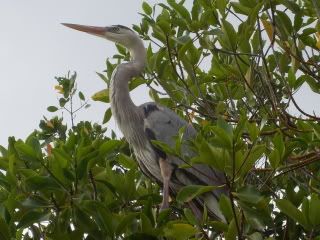 It was here that Darwin began to adapt his revolutionary theories. One species on the island, which helped form his ideas were the different types of finches, which each had varying diets, such as cactus and seeds, fruits and blood. His theory that all finches were descendents of the same family line was eventually included within his future book. Because of this, there are now some breeds in the area that are named in his honor.
He also visited the San Cristobal Islands, where he found many species including marine iguanas, giant tortoises and the Galapagos hawk. The Beagle also moved on to Floreana where the English Governor of the islands claimed he could tell which island a tortoise came from because each had a different shaped shell. Whilst there he also explored Isabela Islands, Santiago and the Pinta Islands.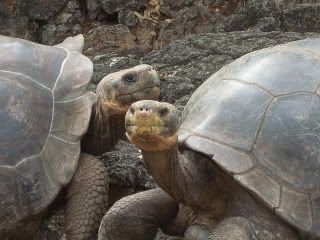 After the Beagle Voyage
On his return, his findings made him one of the countries leading geologists, and his notes published after the voyage also made him a celebrated author. Intrigued by the distribution of wildlife and fossils he had seen and witnessed whilst away, Darwin begun to look into evolution and in 1838, he finally concluded and published his science-shattering theory of Natural Selection.
Soon his ideas reached other naturalists in his field, and Darwin decided to devote the next few years to researching and writing up his theories. He also married his cousin, Emma Wedgewood and together they had ten children. Unfortunately in 1851 his daughter Ann Elizabeth died of tuberculosis at the age of ten.
In 1859, he published his collection of ideas, findings and theories On the origin of Species by Means of Natural Selection. At first he was afraid of the controversy he would create within a religious society. Because of this, his first book doesn't address human beings. His next two books, which did present his theories on the issue:
The Descent of Man and Selection in Relation to Sex
and
The Expressionof the Emotions in Man and Animals
also helped cement Darwin's important place in both society, and the shaping of scientific thinking.
After his death in 1882, aged 73 he was one of only five non-royal people to be given a state funeral and a place of rest in Westminster Cathedral, where he is buried close next to his friend John Herschel and Issac Newton.
Follow in the footsteps of Darwin!
If you feel inspired to travel to the Galapagos, you can do it on one of the dedicated
Galapagos Trips
from The Adventure Company, or add on a 'Galapagos extension' to one of their South American tours to
Peru
and
Ecuador
, all of which cover the same route as Darwin's expedition.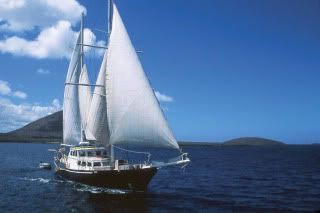 A new-year trip to the
Galapagos
is perfect for nature lovers, as 2009 also celebrates the 50th anniversary since the creation of
Galapagos National Park
, which Darwin sailed through during his voyage.
Mums and Dad's who are in charge of junior naturalists will be pleased to hear that there is also a range of family tours available.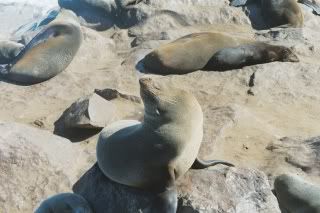 The newly created
Ecuador & The Galapagos tour
and the
Galapagos & Amazon
trip are great for kids. Although it is possible to sail on yachts and cruise boats along the same route as Darwin, there are also a variety of land-based options for those with little ones meaning there is still plenty of exploring to do by foot, and to stay in small hotels at night. There is also a chance to stop off at the Charles Darwin Research Station and a hike up a volcano, to witness the panoramic views.
Thanks for reading,
The Adventure Company
"Adventure is our middle name"