Alison Tunnock recently went to Peru with The Adventure Company, and knowing how many people on our community are searching for information and guides for their own trip, has kindly submitted some tips for everyone to benefit from!
Peru Top Tips
PERU TOP TIPS:
1) Exchange most of your Dollars into Sol on arrival. Despite contrary advice, we found that everything was quoted in Sol and the street seller only wanted Sol. You can negotiate an exchange rate, but this would be less favourable. All shops and restaurants quote in Sol only. Water etc en route needs to be paid for in Sol.
2) It can get very very very cold at night, take the warmest sleeping bag you can find, it still won't be warm enough!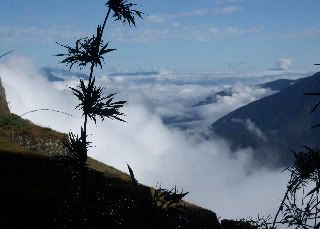 3) Be aware that your holder for the trek cannot weigh more than 7kg. After taking into account your sleeping bag and mat – it doesn't leave much left for clothes etc. The porters are very strict with this and you will see why when you see the poor chaps carrying them up the mountain. As the days go on and the food and drink gets eaten, you will be allowed to add more to your holders for the porters to carry.
4) The food is actually very good and we found that we didn't need so many snack bars for the trek. They will give you one or two snack bars/chocolate each day and we found this more than adequate.
5) Wear lots of layers, you will get warm whilst walking. Also take some sort of headscarf for the later days – you really will not fancy washing your hair in the freezing mornings. If not, invest in a cheap bottle of dry shampoo- lots of girl adventurers swear by it!
6) Your mobile phone won't work for almost the duration of the hike, so prepare anyone who may need to get hold of you.
7) Take spare camera batteries, memory cards etc – you will be trul amazed how many photos you will want to take.
8) The walking poles are useful, especially for going downhill. And we found the less fit members used them for going uphill too.
9) There are toilets on the trek – to varying standards! There will be a toilet at each campsite.
10) Be prepared to have numerous "enthusiastic" encounters street sellers. And also when you go into the shops. It's also polite to tip the children if you have a photo taken with them.
11) The porters work incredibly hard! They carry your stuff, cook, tidy up, serve you. You even get hot water and tea in bed in the mornings! You must give them a big generous tip at the end!!
12) You will get a menu on arrival which you choose from for the trek days. 3 hot meals a day with crisps and snacks waiting for you each day after trekking. We even got a birthday cake made for one of our party and mulled wine!
13) We all got attitude sickness to varying levels but most of us just had a slight headache. It is surprising how it hits you when you first arrive in Cusco, we all thought we were dying! But you do adjust quite quickly. Just don't think you can run up the stairs to your hotel room. I did and soon regretted it! There was internet connection at the hotel in Cusco.
14) Find places to chill out and chat about your trip with new friends in Lima as its limited on attractions. If not, it could be a big come down after such a great trip.
Overall....
It was an amazing trip and very manageable for all standards of fitness. They have a guide at the front and one at the back so no one gets left behind. We were looked after incredibly well and no one felt scared or threatened at any point. Hilda (our guide) was wonderful and very knowledgeable.
Are you looking for trekking tours to Peru, or simply looking for a holiday in Peru? Why not take a look at trips The Adventure Company offer. Visit their Peru page or visit their website for more information.
Thanks for reading,
The Adventure Company