On our Facebook recently, we've have lots of enquiries from fans and past customers who are curious as to what its like to reach Everest Base Camp and what they should expect.

We've never been one to leave our customers in the dark, and with the help of Jo Murphy, her extensive travel diary is our blog of the week.

Here's hoping this clears up any queries with you all, but as always ask us by leaving a comment or sending an email if you wish to know anything more!
"
Everest Base camp Trek 27th March 2009Prep
After 6 months of waiting, my dream was about to begin… but first I had to squeeze 19 days worth of clothes into one teeny weeny rucksack…. Ok maybe not teeny weeny, but 15kg is not a lot for a girl!, I find it quite an achievement that I mamnaged to pack just one pair of shoes, - and even those were slippers…. Amazing!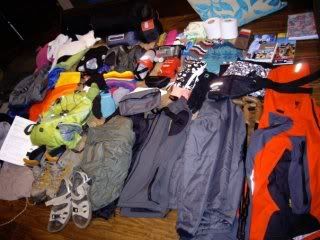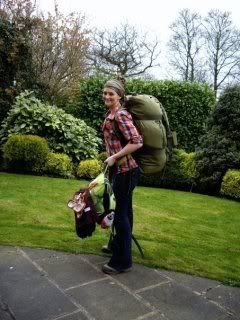 Day 1
After a long day of travelling, scoffing haribo, and getting to know my fellow adventurures, we finally arrive in Kathmandu. Straight away we are hit by the hustle and bustle, a complete culture shock to anybody who has never experienced a completely different way of life. The sheer amount of people in the streets, the smells, the colours. One thing I can clearly remember from out first introduction to Kathmandu, is the local police shutting off a whole street because a cow decided it fancied a nap in the road!
After a "scenic" journey through Kathmandu, we arrived at out hotel, the Tibet hotel, really nice place. We had a bit of an exploration, ventured down to Thamel, saw all the rickshaws, hundreds of shops selling everything you need for the trek, - wished I had listened to previous travellers now! Would have saved a lot of money!
Early evening went back to the hotel, met all the rest of out group, had a meeting, short introduction into what we would be doing, then off for tea! – or as Paul would call it "dinner" , differences between the north/south divide amongst the English crowd quickly became apparent!
After a lovely dinner, myself, Nicky, Hayley and Laura, decided to use our short time in Kathmandu wisely, and explore the place, unfortunately, we stumbled into a Nepalese "dance" bar, were we were treated to an hour of erm… "exotic" and slightly weird dance show! But we wouldn't have had it any other way, was a fantastic night trying out the famous Everest beer, and getting to know each other!
Day 2: Exploring Kathmandu
So Raj, our guide, had informed us to be up and ready to go at 9am, in order to get around all the places we needed to see. Myself and Hayley, didn't get off to the best start, as we only woke up at 9.20am, to banging on the door!! Oops!
Nevertheless, we got on our way to our first stop, Swayambunath Stupa, aka – monkey temple. We spent about an hour looking around, visiting prayer wheels, watching the locals praying, and generally just taking in the sights, and you guessed it, watching the Columbus monkeys, roaming freely around the temple.
Second stop was Durbur Square, which immediately you feel like you have walked into China, the buildings and statues stand apart from the surrounding areas. All you can see are brightly dressed local holy men, dressed in orange robes, tip – don't take their photo without asking, as they tend to chase you for money!
Also look out for the rather "interesting" wood sculptures carved around the rafters of the buildings – lets just say the Nepalese are a bit on the kinky side!
After stopping for lunch, we went to our third and final destination, which to be honest was a bit of a shocker. We went to Pashupatinath, an ancient temple complex resting on the edge of the Baghmati river. The stretch of river is devoted to hindu cremations, and when we arrived, there were several taking place.
We were literlly sitting 50 feet on the other side of the river watching these rituals taking place. I found it a very surreal expericne, several bodies were buring, and one was led on the floor wrapped in orange cloth waiting for the ceremony. I felt slightly strange for witnessing something that I felt should be a private ceremony. Yet this was a hindu ceremony, and it was so interesting to witness it first hand.
Day 3: "Scenic flight to Lukla"
Scenic is word word to describe it alright!, I can also think of several others – nerve racking, gut wrentching, vom inducing, to name but a few, though not to put you off, this is one experience you will take with you for life, flying in an 18 seater toy plane 14,000 feet up over the himilayas is just amazing. Apparently our flight was considered "very successful" why was that Raj? – because we didn't crash?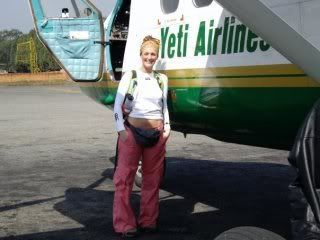 After 40 minutes, and a slight scary moment, we finally landed at Lukla airport, I use airport in the loosest term!.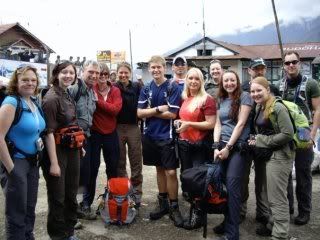 We started our trek…3 hours trekking. Lukla (2840m) - Phakding (2610m)
Immediately, you feel at one with nature, you've been dumped in the middle of the mountains, and its just the most amazing feeling of freedom, now you really feel like your trekking to Everest Base Camp.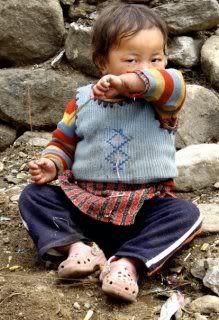 We arrived at Phakding shortly before 3pm, and settled into our first night experiencing teahouses. It was surprisingly nice. Much better than I was expecting, basically just a shed, - complete with flushing loo! – felt like I'd won the lottery!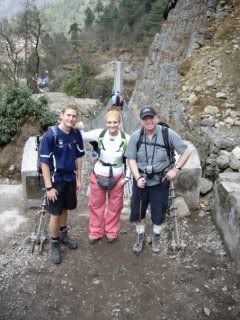 First night sampling the local food which we were to be accustomed with for the next 12 nights, first of many many garlic soups for Paul, Fried egg and chips for Laura, Pizza for james, Mo Mo's for Tanja, and most other people, Veggie fried noodles, veggie friend rice, or veggie noodle soup!
Day 4: 7 hours trekking Phakding (2610m) - Namche Bazar (3430m)
So after a relatively comfy night in Phakding, and my first sampling of lemon and honey tea, (yum yum!!) we set off for the famous namche Bazaar. Over the course of several hours, we were to steadily climb 800 metres. The majority of the trek today was at a slight gradient, or what Raj would refer to as "nepali flat", that term, we would later discover, was just Raj's way of getting our lazy backsides up a hill!
After crossing the last of 5 highly suspended bridges over the famous "Milk River", we started out steep ascent up to Namche. This part of the trek was strenuous. But so scenic, we were walking through beautiful forests and amongst snowcapped mountains, which more than made up for the hard work.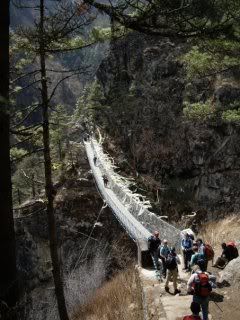 Finally arriving at Namche Bazaar, the clouds had come down and everybody was feeling a little tired. Some had a small kip before tea, others went exploring.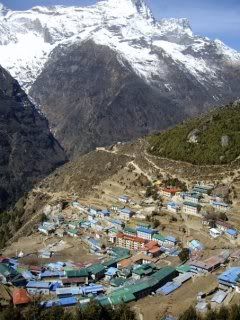 That night a few of our team, Myself. Laura, Louise, Dale, Anne, and Prakash stayed up playing cards games, we had such a laugh, brought it home how little you actually need to keep you happy, just a few cards, and a hot chocolate. Was a great night.
Day 5: Acclimatising Namche (3430m) - Syangboche (3720m) – Namche (3430m)
So after a surprisnlgly good nights sleep, managed to sneak into the hot shower at 6am!, then me and gary went for a walk around namche, One thing that's great about waking up so early, are the views, after arriving the previous day in cloud, we had no idea of the scene that met us when we woke up. Namche being nestled in a horseshoe, seems protected 360 degrees by the most stunning scenery. Waking up this early you get to see the sunrise which just gives the best start to the day!
Today was our first acclimatiasation day and we were to climb 350 metres up namche Hill, we got to visit the namche museum, and also had our first view of everest. Was an amazing feeling to be stood so far away looking at where we were aiming. This would be the first and last time we would see everest until kala patthar. The mountain looked so beautiful and peaceful, a total contrast to the book several of the team were reading simultaneously – Jon Krakauer's "Into Thin Air!". It made me realize just how dangerous something so beautiful can actually be.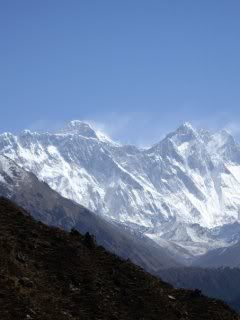 From here we continued up to our acclimatization point, after a climb of roughly 90 minutes, we stayed at the top for an hour or so, relaxing, taking in the views and slowly getting panda eyes!
Day 6: 6 hours trekking. Namche Bazar (3430m) - Tengboche (3860m)
Today the trek started off with a small climb, during the course of the day we were to drop 600 metres into the forest, then climb up 1030 metres to Tengboche, again following the milk river. After lunch we had a 3 hour steep climb, this was tough, especially now as the lack of oxygen had started to become apparent. But we were given plenty of rest stops, however those were quickly followed with lots of "jam jams"
For the best part of the day the weather was amazing, though the higher we went and the later in the day, the temparture semmed to drop dramatically. We eventually arrived at tengboche and immediately saw Tengboche monastry. A beautiful colourful building standing onto of the mountain. We had a venure round before tea, which was well deserved after the strenuous climb today, - although sneakily, Gary, Paul, James and David had already filled their tummies at the tengboche bakery!, - without telling any of the girlies! Very naughty!
Day 7: 5 hours trekking. Tengboche (3860m) - Dingboche (4410m)
The day started with an easy descent of 75 metres, - but as we had come to learn, for every down, theres an up, just around the corner, and usually 10 times as big! Today I had started to suffer with the headaches, I felt particualry sick and dizzy, Raj our guide was brilliant, he monitered several of us, as we came down with slight signs of altitude sickness. He gave us advice and kept checking on us. I found it particvualry frustrating, as I had trained for a few months beforehand, and I felt my body was failing me. Today was a struggle.
After lunch, I found the day got quite difficult, I felt really bad, and was unfortunately reduced to tears because of the headaches. After a bit of comfort talk from my fantastic team, I got the strength to carry on. Prakash, another of our guides kept me chatting for the last leg of the trek, which worked wonders in keeping my mind off the pain.
We eventually arrived at Dingboche, nestled in a valley, the accommodation was really comfortable. After a bit of a rest, id begun to feel better and Laura and I went for a wonder.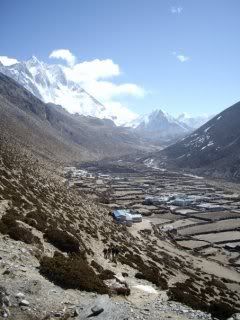 Day 8: Acclimatizing Dingboche (4410m) - Nangkar Tshang (4840m) - Dingboche (4410m)
So today we had another acclimatization day, It was pretty tough, about 2 hours of steep climbing. The lack of oxygen was certainly taking hold now, and I was struggling to catch my breath. I think most people in the group found it difficult, but nevertheless we made it. We stopped at the top for about 45 minutes and the most amzing time, we were sitting ontop of the clouds,, every so often they would clear briefly for about 20 seconds to reveal the most amazing view, then dissapear again.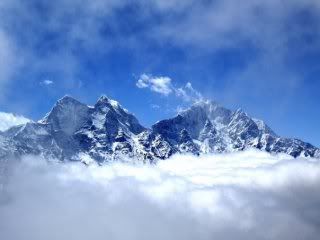 Day 9: 5 hours trekking. Route: Dingboche (4410m) - Lobuche (4910m)
Today we set off from Dingboche and walked a "nepali" flat for about 2 hours, the scenery was amazing, the weather blazing hot, everybody seemed in high spirits.
Raj had told us the night before that if the altitude was going to affect us, it would happen after lunch, After a 90 minute trek up a very very steep mountain. When we reached the top, we came to a memorial site for all the mountaineers who have lost their lives on everest. It was such a peaceful place. We stayed here, reading the placques and taking in the views for around half an hour. Raj was right, this was the point when I got the most horrendous headache ive ever experienced. This is the day I finally had to take my diamox.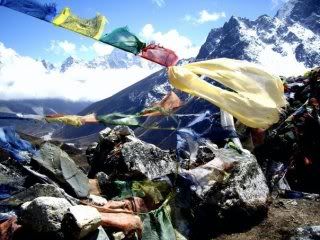 From here we had a 2 hour flat trek to Lobouche. A few of us were suffering by now with headaches and dizziness, but we still made it. That night, most of us were too tired to stay up and most were in bed by 8pm. We had a big day in the morning, - base camp!.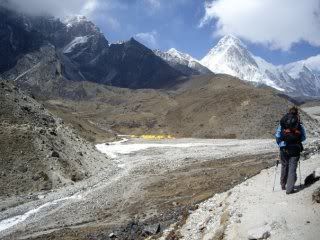 Day 10 : 8.5 hours trekking. Route: Lobuche (4910) - Base Camp (5365m) - Gorak Shep (5140m)
Today I woke up in a strange mood, very nervous, scared, and very emotional. I couldn't touch breakfast, similar to a good few others in the group, - except of course Paul and Dave!
We set off at 5am, and had a 3 hour trek to Gorak Shep. The first part of the day was tough, Nicola was really suffering due to the altitude, and several of the group had pulled right back and were taking it slow today. The temperature was freezing. Although spirits were down, after an hour or so when we saw the sun rise over the mountains, we started to come round.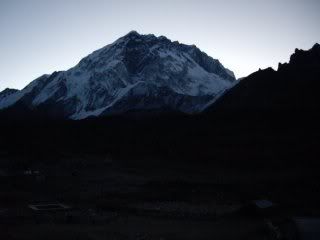 8 am and we had finally reached gorak Shep, Most people byt this point were totally exhausted, but with base camp less than 3 hours away, we all seemed to find a little bit of spare energy to spur on. We forced down a bit of breakfast and carried on.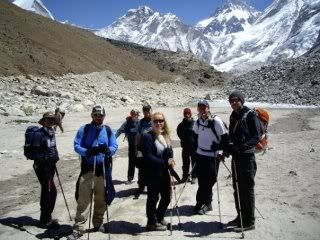 The trek to base camp was really nice and peaceful, difficult with lots of ups and downs. The group seemed to go quiet, and we all got our heads down, taking in the beautiful scenery and looking out towards the khumba ice fell. The sun was shining and base camp was approaching.
It was approcimately 1.45pm when we reached base camp.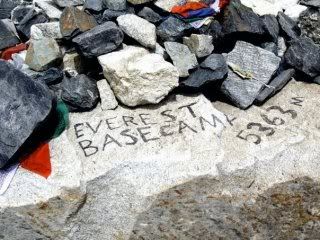 Tired, exhausted, emotional, but successful, a few of us had a cry, we had finally reached our destination, several of us endured a lot of pain and exhaustion, but we got here. I didn't quite know what to expect, before I came to Nepal, people had told me basecamp was a "dump" and full of litter. But it wasn't at all. We stayed here for around an hour, taking photos, just spending time alone, taking in the views, watching Dale with his hedgehogs he had carried all the way up, celebrating with a tube of Pringles at 17,600 feet, ( pic 31) and toasting with champagne… ok forget the champagne…more like mineral water, but hey!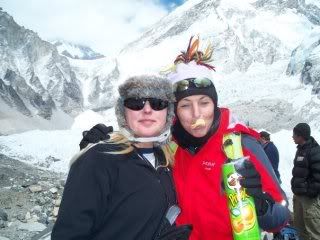 We finally left basecamp and headed back to Gorak shep, good timing, as half an hour in, the clouds came down and the snow started falling….
Day 11: 9.5 hours trekking. Gorak Shep (5140m) - Kala Pathar (5550) - Orsho (4130m) (or as I like to call it – hell!)
So today, we had two options, we could attempt kala patthar at 18,192 feet, or we could start our descent down to Orsho. Over night however, the skies above everest had decided to dump a few feet of snow on our doorstep. We were told from the beginning that not all of us would have the strength to attampet kala patthar, as it was a tough 2 hour climb at freezing temperatures, made even worse by the snow. Nevertheless 11 out of our 14 set off at 5am to attempt the mountain. I managed to climb for an hour and a half before finally giving up, I got to see the sunrise over everest, manage one quick photograph looking distionctively in pain, be hand fed a snickers bar by one of our guides. Then, I quickly get off the mountain. In a flood of tears due to pain and dissapointment, I sat having my fingers and toes thawed out in Gorak Shep by 4 sherpas. Ive never felt pain like that in my life!.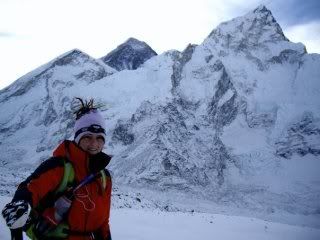 It was another hour or so until we discovered who had made Kala Pathar. Paul, David, Gary, James, Dale, Anne, Louise. They came back with a couple of war wounds. Dale had received a massive gash on his leg after falling on a rock, Gary had dislocated his shoulder, and been made to walk half an hour before having it popped back in! but all in all the heroes all made it back in one piece, - their photos looked amazing.
We eventually all caught up with each other in a massive snow storm, followed by blazing sunshine, most of us owe our attractive panda eyes to this day!
Day 12: 6 hours trekking. Orsho (4130m) - Namche Bazar (3430m)
Back down to namche, and all the girls could think about was a hot shower, and the boys a cold beer! Typical! We celebrated later on in the night by visiting the local nightclub with our guides. Was a brilliant night!
Day 13: 3.25 hours trekking. Namche Bazar (3430m) - Phakding (2610m)
In the words of James, this was the day that the "pathetic testosterone driven kids" – aka – boys!!! decided to literally run 700 metres downhill to phakding and try to beat Prakash.
The girls were in stitches watching the boys try and race each other, we held back taking in the scenery for what will probably be the last time for many of us.
When we arrived at Phakding we were greeted by the next group heading up to base camp, it brought back memories from the first night of our trek, we were swapping stories and giving advice.
Meanwhile Nicola and myself were scaring the sherpas by unplaiting my braids id worn for ease for the last 3 weeks. The look on their faces was hilarious as they were watching all my hair end up in a pile on the table. It was soooo nice to finally be able to scratch my head! And feel like a girl! Haha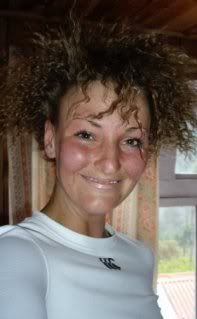 Day 14: 3 hours trekking. Phakding (2610m) - Lukla (2840m)
The last day of our trek, I think most of our group, except the boys, decided to take this one slowly, it was the last time we would see the mountains so close, the weather was amazing, the views simply stunning and the walk so relaxing. I think all of us at some point got a little emotional that our trek was finally coming to an end.
That night we stayed in Lukla, - what a memorable night!, - we had a meal altogether with our guides and sherpas, then partied sherpa style. Then wondered down to the local bar for cocktail happy hour! I think a few of our group forgot what awaited us the following morning…..yeti airlines! and probably drank a wee too much than they should have…. Brilliant!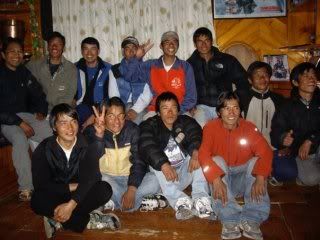 Day 15: Lukla (2840m) – Kathmandu
Today was our final day in mountains, it was emotional, we had to say goodbye to our guides, Iswur, Chhewang, Nara and prakash, and our sherpas. Then hopped on yeti airline for our "scenic flight to kathmandu" – I think you already know what comes next so I wont go into detail!
Few hours later and we are back in the smog, a whole day ahead of us to explore the hustle and bustle of Kathamdu. That night Raj took us out to a well known restaurant in Thamel, - Rum Doodles, we had a brilliant meal, and at the end we got given a foot to sign…. this is when team jam jam was born…. Out foot now hangs proudly from the ceiling displaying "team jam jam – the toast of everest base camp" on one side, and something else which I wont tell you on the other! So if you see it in the future take a pic for us so we know its still there!
Day 16 : Kathmandu
Another free day to shop and explore… and sunbath and swim… yep, a few of our group had found a little haven across from our hotel, 7 stories up we were pampering ourselves in the sauna and stemroom of the Radison hotel. Just what the doctor ordered!
Day 17: Homeward Bound
Today was another emotional day, most of the group were traveling back to heathrow together, but we had to say goodbye to Tanya and Gary beforehand which was sad.
My experience…..
Everest Base Camp was something id wanted to do for a long time, but I kept putting it off, until one day about a year ago I just went for it. For 4 months beforehand I'd trained and researched about my trip. The time flew by and before I knew it I was sat on a plane with my fellow adventurers. For me this trip was the start of a new chapter in my life. It truly was a voyage of self discovery, I went through hard times and painful times, days when I was so happy I didn't want them to end and days when I felt so sick I didn't want to carry on, above all absoutley fantastic times.
I was so lucky to be with the most amazing group who truly made it for me, as a solo traveller I was worried about the people I would be with, in case I didn't get on with them, but thankfully, through the wonders of The Adventure Company Facebook several of us had had contact for a good few months, - something which I strongly advise any grioup doing this trek. We already had a bond before we even arrived at Heathrow.
14 people from totally different backgrounds, different ages and different countires, all brought together by one mountain, we all had something in common, this was something that we all felt passionate for. I wil have memories from this trek for the rest of my life, and hopefully friends too. This is just the start of my adventures, and already, myself and Nicky are booked onto another trip with the Adventure Company. If our next trip is only half as good as Everest base camp, then it will be fantastic.
So thankyou to the adventure company, to Raj our guide, all our other guides and sherpas, and our team jam jam, Marjorie Davey, Anne and Dale Foden, Tanja Heijnemans, Paul Hopkins, Laura James, Gary Jordan, Louise Marsden, Clare Morton, Nicola Moss, James Richardson, Hayley Rose and David Vu, for truly the best experience of my life."
We're sure you agree- an absolutely fantastic account of a great trip. Find out more about Everest Base Camp by visiting The Adventure Company website.

Thanks kindly to Jo for taking the time and effort spent in sending us her experience, and thank YOU for reading!

The Adventure Company